Recently, Son Ye Jin caused a stir on the internet with her glamorous and trendy appearance at an event organized by a famous fashion house.
However, behind the "Instagram-worthy" moments, the actress admitted that she couldn't escape the feeling of tiredness after a long flight from South Korea to France.
Specifically, the actress shared an image of herself sitting on the edge of a bed, still dressed in her outfit from the fashion show, and added, "Getting ready before the performance, jetlagged."
Despite not showing her usual radiant self on social media, Son Ye Jin's sweet beauty still managed to "melt the hearts" of many fans. Comments like "Ye Jin truly shines, she has done it again," "It seems like her figure has become even more beautiful after giving birth, and being a mother makes her even more beautiful," "It's okay, sis, you're still very beautiful" flooded in.
Since giving birth to her first son in November last year, Son Ye Jin has temporarily put her artistic career on hold to focus on taking care of her son and nurturing her small family. In the past couple of months, the actress has started to gradually return to work. During a recent advertising photoshoot, her physique and aura received praise from the audience.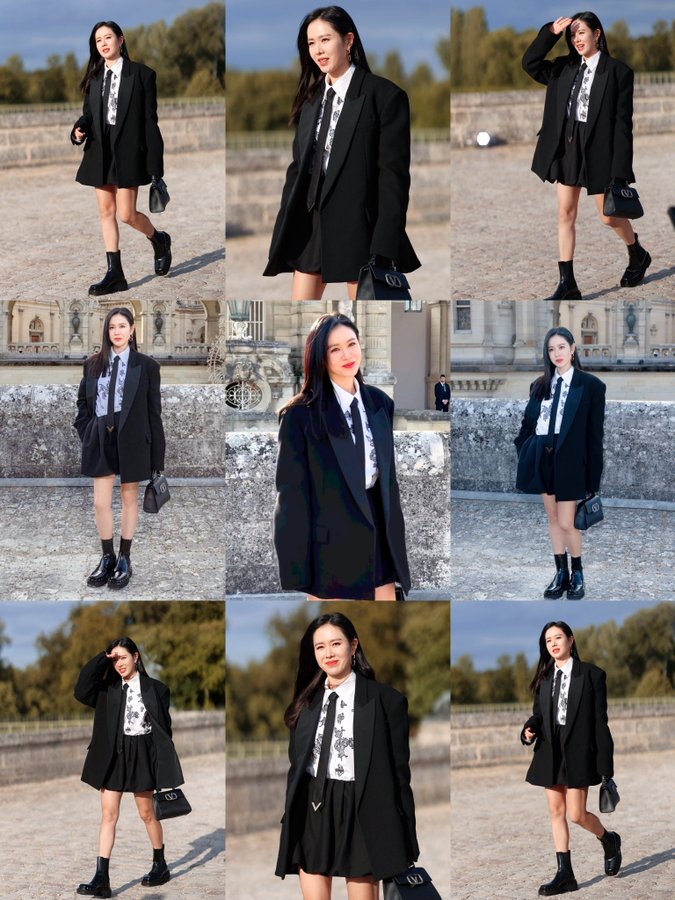 Source: Star